Management team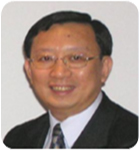 Peter Lin, Chairman
Mr. Lin received his B.S. degrees in Pharmacy from Taipei Medical University. He founded Synmosa Group. He has been the chairman of Synmosa Biopharma Corporation, Innopharmax Co., Ltd., and U-Liang Pharmaceutical Co., Ltd. with more than 40 years of experience in the operation and management in pharmaceutical industry.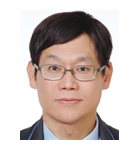 William Wu, General Manager
Bachelor, Pharmacy School, National Taiwan University; Master, Business and Administration, University of Leicester, UK. More than 35 years pharmaceutical working experiences: 3 years as registered hospital clinical Pharmacist; 3 years Professional Sales Representative at SK&F, B. Braun and Astra; 18 years Marketing Management at Astra, GSK and Synmosa; and 11 years R&D at Synmosa and Intech.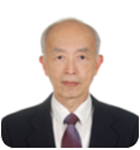 Wyane Wu
Pharmacist, graduated from Pharmacy Department, Taipei Medical College. He worked at Boehringer Ingelheim Taiwan, Impax Taiwan etc., having more than 40 years experience on manufacturing site management.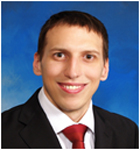 Siegfried Gschlieser
MBA from the University of Erlangen-Nuremberg, Germany and Ms Sc in Pharmacy from University of Innsbruck, Austria. CEO of Lotus Pharmaceuticals, part of Alvogen group, CEO of Alvogen Asia, General Manager at Sandoz Taiwan and Singapore, Business Unit Manager Merck KgAA, 20 years experience in generic industry.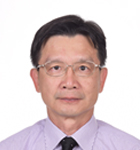 David Perng
Dr. Perng obtained the Ph.D. degree in Pharmaceutics, University of Iowa. He has been working in Pharmaceutical industry for at least 25 years in the area of NCE and generic drug development, technology transfer, and process validation. Some of companies he worked for were GSK (PA, USA), Palatin Technologies (NJ, USA), Pfizer (Taiwan), and Impax Labs (Taiwan).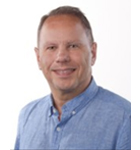 Mike Stradling
MBA (Distinction) in Lean Manufacturing, Cardiff Business School. Global Supply Chain VP of ALVOGEN Taiwan. INTAS PHARMACEUTICALS, VP Supply Chain Europe. 30 years experience in generic industry.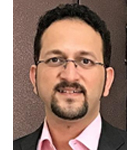 ATUL V. PATIL
PhD Degree in Pharmacy from JJT University.Over 17 years of experience in various reputed organizations such as Alvogen/Lotus Research、VerGo Pharma Research,Getz Pharma Research, Dr. Reddy's Laboratories, Glenmark Pharmaceuticals & Sandoz for global Product development. He holds 27 patent Applications,4 Platform technologies & 5 international Publications to his credit.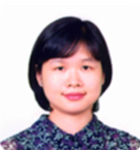 Cheryl Lin
Cheryl Lin received her B.S. degree from National Taiwan University and M.S. degrees from National Yangming University and Soochow University in Microbiology/Immunology and Law. With more than 25 years of experience in biotechnology industry, she can coordinate the functions of a company including HR, IR, IP, legal, business development, corporate communication, board meeting management, and strategic planning.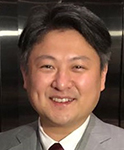 Hugues Hung
Special Assistant to Chairman/Deputy Site Director.